Living In NZ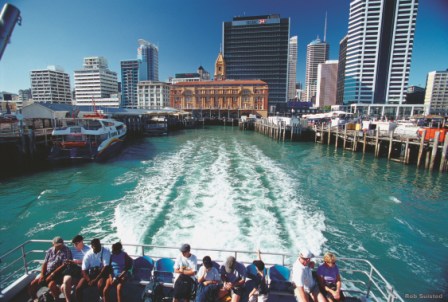 We understand that relocating to New Zealand is a big step but once you experience the unbeatable lifestyle and healthcare career opportunities waiting for you at Waitematā DHB, you'll wish you had made the move sooner! We'll do all we can to make the process easy and stress free, including helping with your relocation and immigration.
With so many new and exciting developments happening at Waitematā DHB, there are a wide range of opportunities avail Please download our fact sheet table. The best way to find your ideal role is to check out our vacancies here.
In the meantime, Please download our fact sheet on relocating to New Zealand. We hope the information provided will give you further insight into what the Global Mobility Consultant can help you with.
As part of the employment process at Waitematā District Health Board you will be required to provide Police Clearance Certificates from any country you have lived in for more than 12 months, in the last ten years. The overseas Police Check should not be older than 6 months to your start date.
Please see the Immigration NZ Guide on How to Obtain a Police Certificate.
Please do not hesitate to contact us directly if you have any queries or questions!
For migrant support please visit the Auckland Council website.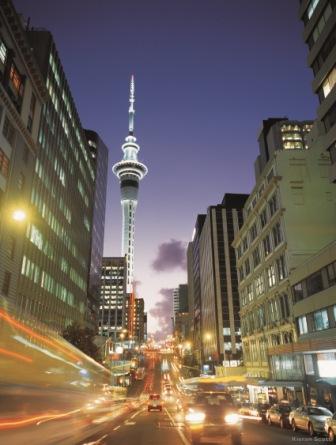 Will someone pick me up from the airport when I arrive in Auckland?
If you have been offered a role with Waitematā DHB we may be able to arrange a pick-up by either a member of staff or our preferred airport pick-up company. If there are any costs associated, these will be discussed with you before you arrive.
What is GST?
Goods and Services Tax (GST) is a tax on the supply of most goods and services in New Zealand. It is generally charged at a rate of 15%.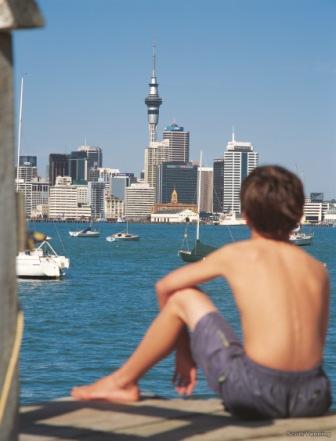 It's not just about where you work - it's about where you live.
No matter what you are looking for, you will find it here in the Waitematā region with its unique lifestyle opportunities. The Waitematā region is part of Auckland City, voted fourth best city in the world to live by consultancy firm, Mercer. Fondly referred to as the "City of Sails", Auckland is New Zealand's biggest city.

North Shore, is the home of North Shore hospital in the northern area of Auckland. The area is well known for its beautiful beaches, warm climate and spectacular scenery. You can finish work and five minutes later be walking along a golden sandy beach!

Waitakere, is the home of Waitakere Hospital ― the western area of Auckland is renowned for the magnificent bush-clad Waitakere ranges and wild, west coast beaches, which are a magnet to surfers the world over. From hiking in the ranges to sipping wine in the nearby wineries you are never far from it all in Waitakere.

The Rodney district boasts large areas of rural land but also encompasses the well-established and sought-after Hibiscus Coast with its family friendly beaches, the largest marina in the southern hemisphere and an outstanding golf course. And it's only a 30 minute commute from North Shore hospital, so if rural living appeals, you can have the best of both worlds.
Is this amazing life work balance what are you waiting for?
If I am offered a role with Waitematā DHB am I entitled to a relocation package? This would depend on the unit and area you are relocating from. But generally Waitematā DHB does try to assist people with some relocation assistance.
How do I send mail to NZ before I have a permanent address?
If you have mail that you would like to forward to an address in NZ, then NZ Post can set up a private box for you.
Will Waitematā DHB cover my airfare?
This would depend on the unit and area you are relocating from. Dependent on budgets and other factors, there may be the possibility of receiving a financial relocation allowance, but this will be discussed with you at interview.
Is Auckland an expensive city to live in?
This would depend on the lifestyle vs cost of living balance you have in your own country. For an idea on cost of living in NZ please Click Here. You can also calculate your standard of living.
What is it like living in Auckland?
Auckland is a vibrant city known as the "City of Sails". Beaches surround the beautiful city with lots of outdoor activities close by. No matter where you live in Auckland there are many options for you and your family. Beaches, bush walks in the Waitakere Ranges, sailing on the harbour to many of the islands that surround Auckland City, great shopping sites and outstanding food and wine! Find out more about Auckland City.
What is housing like in Auckland?
There are many housing options in Auckland. From inner city apartments, suburban houses and lifestyle blocks. Click here to find out about the wide range of options available.
Te Ara - a complete guide to New Zealand https://teara.govt.nz/en