Enviro-Mark Certified
Waitakere and North Shore Hospitals are regularly audited for Enviro-Mark Gold level and CEMARS carbon emission reporting. Enviro-Mark is an independent third party environmental certification, reflecting excellence in environmental management and protection. Waitematā was the first District Health Board in New Zealand to become Enviro-Mark certified. The CEMARS audit for 2018/2019 assists us monitor our carbon profile so we can understand where improvements need to be made to participate in reducing New Zealand's carbon emissions.
Programmes Waitematā DHB have operational currently:
Sustainable Procurement means we are looking for opportunities to reduce our impact through how we purchase and use goods and equipment. Waitematā DHB completed a procurement process for the first compostable cups in a DHB and it has now expanded in some form to all DHB's across New Zealand. We are in the process of completely switching over to only compostable cups as well as piloting the collection of compostable cups and other compostable items for composting at an Auckland facility. We are also incorporating sustainability into the overall tendering process through trialling in the waste and recycling contracts and grounds maintenance contracts through asking about supplier sustainability and how they are adding value to our sustainability programmes. We are also working with healthAlliance (Northern Region DHB procurement organisation) to support them incorporate sustainability into the Northern Region DHB procurement processes.
Recycling programmes are operational in all Waitematā DHB facilities, covering glass, hard plastic, soft plastic, metal, cans, paper, cardboard and e-waste. We also have collaborative relationships with not-for-profits, who we work with to donate medical equipment that we can no longer use. Take My Hand sends equipment to overseas partners in developing countries. We also work with Junk Run to collect unwanted furniture not able to be reused internally to be distributed to community groups or recycled, with only the final broken leftovers going to landfill.
Travel to Work is our staff travel plan to encourage staff out of single occupancy vehicles. Staff can pair up or ask to be introduced to other potential carpoolers. There are dedicated carpool parks at both North Shore and Waitakere Hospitals, along with a guaranteed ride home policy. We also have secure cycle storage at both North Shore and Waitakere Hospitals, to ensure bikes remain safe while staff are working. Auckland Transport are supporting our Travel to Work programme through providing HOP cards and 14-days a trial, so ask for an application from your new manager as you start working for us.
Energy Efficiency programmes are operational, with our latest programme being the installation of LED (Light Emitting Diode) lighting. This lighting saves us around 50% of our lighting energy costs, provides a far more natural light, but also allows us to install daylight and motion sensors. LED lighting has now been approved for inclusion as our standard lighting for all refurbishments and new-builds.
Sustainable building is something we are now exploring to understand what it means in the healthcare space and how we can incorporate such outcomes that result in healthier places for patients to heal, staff to work in and that reduces our impact in a value-for-money approach.
Our Sustainability Champions Network has been running for a few years now, with over 40 members across various facilities. This network enables staff to get involved, provide ideas and assist in the rollout of new programmes and messages.
Sustainability training presentations are available for any member of staff that would like to understand more about what sustainability is and why it is important.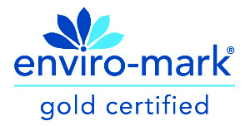 Compostable Cups and Katrina Matich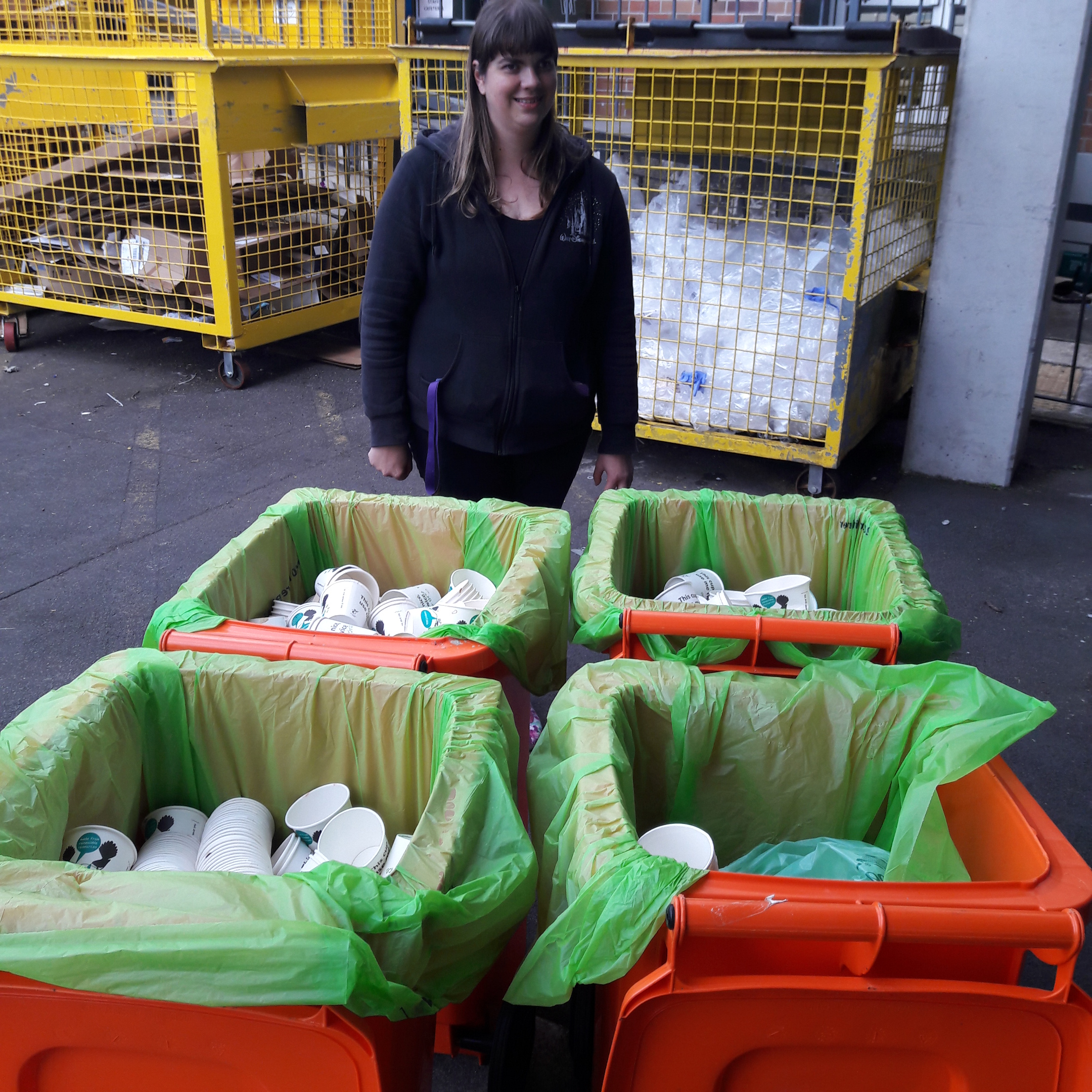 Our Sustainability Team doing the Junk Run