New To Auckland
Auckland is considered one of the world's most liveable cities in the world.
Auckland City features two fine harbours. The larger, to the east, is a boaties' paradise sheltered by islands, hence Auckland's title 'City of Sails'. It has the most recreational boats per capita on the planet.
The city covers 5,000 square kilometres (1,900 square miles) and from just about anywhere within that area you can see the Sky Tower, the southern hemisphere's tallest free-standing structure. Auckland is also known for the 15-plus extinct volcanic cones it is built around.
Auckland is warm, humid and changeable without extremes of temperature.
Summer temperatures: 14-24°C. Winter temperatures 7-15°C. Average annual sunshine, 2,060 hours.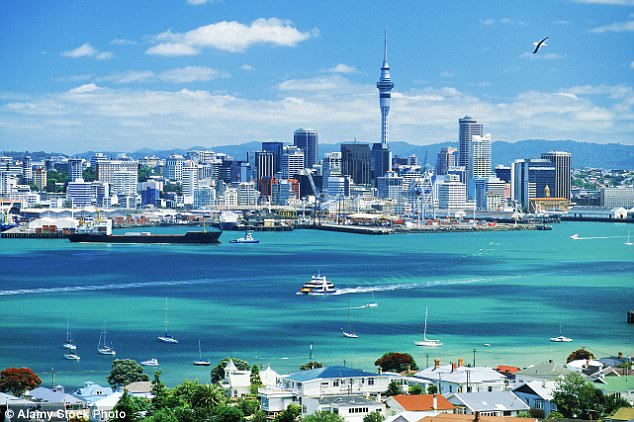 Visitor Information
Wondering what to do in Auckland - what attractions to see, adventures to try, routes to take? The Tourism New Zealand site has all the information you need, plus help with travelling further afield in New Zealand including finding transport and accommodation. There are also 11 visitor information centres (i-sites) around the Auckland area.
Auckland visitor information | Tourism New Zealand
Auckland NZ
Immigration New Zealand - Information for new migrants
Immigration New Zealand offers a free information service for all new migrants available throughout the country.
If you have questions about life in New Zealand, you can call the Immigration New Zealand contact centre on:
Freephone: 0800 776 948 (NZ fixed landline only)
From overseas or a mobile phone: +64 9 969 0591
Email: newmigrantinfo@mbie.govt.nz
Migrant Connect information service
For newcomers to New Zealand, selected Citizens Advice Bureaux (CAB) provide a walk-in information service. You probably have lots of questions about how things work here. CAB can help or provide you with information on where to find the answers.
As well as helping with your settlement queries, CAB run information sessions for new migrants on relevant settlement topics.
CAB Takapuna
Community Services Building, 7 The Strand, Takapuna, 0622
Monday - Friday: 9.00am - 4.30pm
Auckland Regional Migrant Services (ARMS)
If you're new to Auckland, ARMS can help you and your family to find the right information, programmes and services, as quickly as possible.
ARMS offer support in finding employment, English language support and settlement programmes. They hold regular workshops for migrants, and also have events from other providers listed on their website. ARMS also have extensive information on their website about life in Auckland, covering everything from where to eat to what to expect from the weather.
Auckland Regional Migrant Services
Hearts and Minds (Formerly known as Raeburn House)
Hearts and Minds offers migrant support to newcomers on the North Shore. Check their website for details.
Settling In
Moving to a new country is a big life change that involves a lot of adjustments. So even if you're not expecting it, a degree of 'culture shock' will almost certainly affect you at some point. This link explains the different emotional stages of emigrating to a new country.